I am joining up with
5MinutesforMom
again today for Tackle it Tuesday.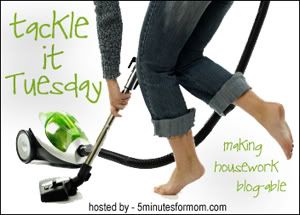 So in keeping with my Tackle it November theme. I have decided to train for a 1/2 Marathon with my sister. It is a little crazy I KNOW!! But one of the things I really want to work on is my fitness and health and I have wanted to run a marathon for a very long time I just haven't had anyone pushing me or encouraging me to do it. I am not up to the whole marathon so I am going to do the 1/2!! I am using this site to help me train.
Here's to more Tackles!!!
Comment here in my community and join a more interactive discussion!