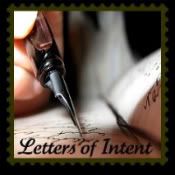 Dear Katie Bug,
Please stop begging for snacks with those puppy dog eyes. I can only say NO so many times to them before completely caving. It is not good!
And besides that you are starting to sound like your sister!
Who also begs for snacks all day long with her version of puppy dog eyes. Just stop okay!
Sincerely,
The meanest mom ever.
__________________________
Dearest friends, neighbors, etc.....
Football never ends. Just in case you wondered, which I know you do because you keep asking. It doesn't end. Just because it is not on TV does not mean they shut it down. (I am talking about college football right now) My husband still works everyday all day long. And during recruiting season, which is now he works longer hours on the weekends than during the week. So just in case any of you wondered there is no OFF season. It just isn't on TV.
Sincerely,
Tired and Stressed