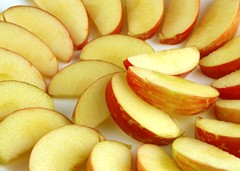 These apples equal 200 calories. But I am offering something that is completely calorie free! "My 200th post giveaway!"
So I totally just skipped over my 200th post like it was NOTHING!! Hello!
And because I also spaced my 100th post I am going to do a 200th post (okay 201th post give away)
I dont' have a picture of it yet but I promise it will include hand made goodies from Close To My Heart (made by ME of course) and I am certain that it will contain some pampering items and a gift card to Target.
So to be entered once leave a comment here! For a bonus entry go
here
and start a discussion you think others might want to comment on!
You must live in the continental US because shipping will break me!! Best of luck!
This giveaway will be closed on Wednesday September 30th! So comment NOW!!!!
These are some of the cards I will be giving away. They come in bunches of 4 or 5 so YOU have more to give away!